Are Optical Medical Record Software Better Than Legacy Systems?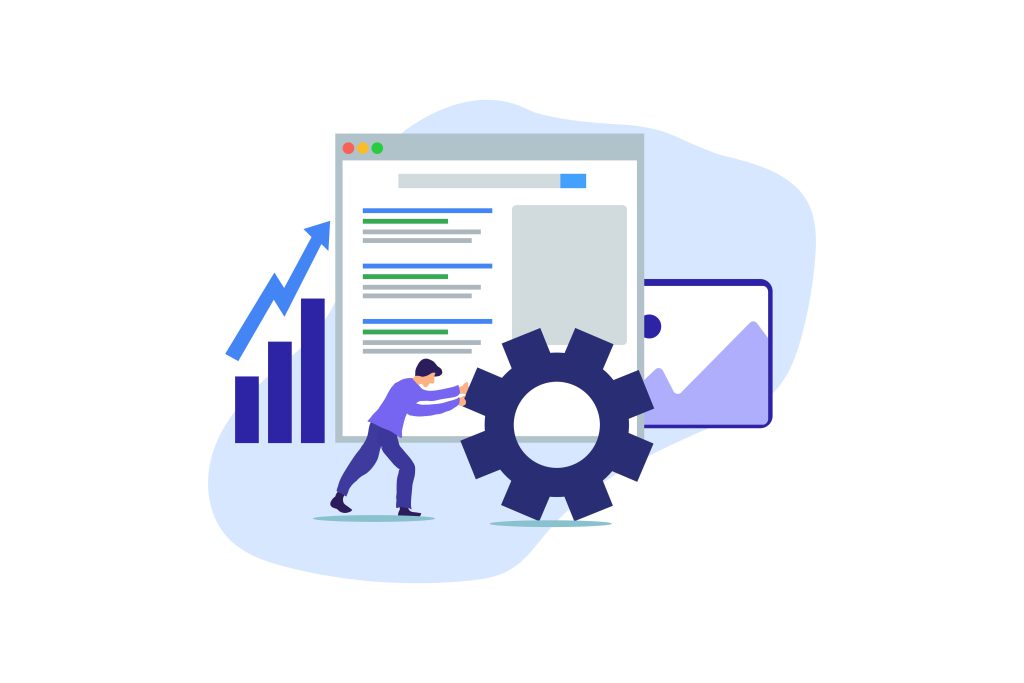 I get it, fellow optometrists—the legacy offline system has worked for our predecessors for years. So why switch to digital technologies like optical medical record software?
Apparently, research says legacy systems slow down 90% of business growth. 😱 But, it's not the only threat of offline records:

reports occupy bulky filing cabinets
It takes 5-15mins to find a single patient's record
the record is subject to doubling
Does switching now sound good to you? Is online software really better?
In this post, let's look at the answer and the compelling reasons behind it. Before we end our article, we'll give you a quick review of 5 optical software for you to get started digitalizing your optical clinic management.
Here we go.
What is legacy software?
Legacy software is essentially older operating systems whose functionality has been outdated by the advent of new technologies. They are usually installed on local servers and computers rather than being accessed via the internet. This type of software is also often referred to as "on-premise software."
Some examples of legacy offline software include:
Microsoft Office
QuickBooks
Adobe Creative Suite
They're often used by bigger optical clinics (because small optical shops still use paper records) only and require optical owners to purchase a license for each individual who needs to use it. Also, they'll need to keep the software updated with the latest security patches and version releases.
So why do some [older] optometrists still use it?
They've been using it for so long
Many optometrists/opticians learn how to use a specific type of legacy software early on in their careers and therefore have a hard time making the switch to something new. Additionally, some optical shops have been using the same software for so long that they don't even realize there are newer, better options available.

They want to have control over their data.
With on-premise software, the clinic owns its own data and can keep it stored locally rather than in the cloud.

They want to avoid monthly fees
Legacy offline software typically has a one-time fee rather than a recurring monthly subscription fee like many web-based options do.
Whatever the reason, you're not alone—but you may be at a competitive disadvantage compared to companies who have switched to optical medical record software. Let's talk about them going forward. 😉
What are some types of software opticians typically use?
Perhaps you don't think about it much, but the software that you use can have a big impact on your management. So, what kind of software do opticians typically use? Let's take a look.
Inventory management software
This type of software helps opticians keep track of all the supplies in the clinic like the frame and lens styles they have in stock. Inventory management systems typically include features like barcoding and scanning, which can make it easier and faster to check customers out.
Customer relationship management (CRM)
A CRM is another type of software that opticians often use. CRMs help opticians track customer data, such as contact information, appointment history, and insurance information. Some CRMs also include features like appointment scheduling and automatic reminders. Having customer information in one place can help opticians stay organized.
Billing and insurance processing software
Processing insurance claims and billing can be another time-consuming task for opticians. This type of software can help to streamline the billing process by automatically retrieving insurance information and generating claims. Furthermore, the software can keep track of payments and denials, making it easier to follow up with insurers.
So, is optical medical record software better than legacy systems?
The short answer is YES.
Here's why I believe in optical medical record software. Let's start with some drawbacks of legacy systems::
Legacy Software can be actually pricey to maintain. You have to pay for licensing fees, hardware costs, and upkeep of your IT infrastructure.

Legacy software can be inflexible. Data was often stored in disparate silos, making it difficult (if not impossible) to get a 360-degree view of your business.

Legacy software can be complex and difficult to customize; oftentimes, only IT professionals can make changes or fix problems.
And here are some advantages of optical medical record software.
Optical medical record software can also help you reduce expenses. By keeping track of patient records electronically, you can save on paper and storage costs. Plus, this software can help you avoid duplicate orders and reduce errors. And this [of course] means that you'll save time and money.
Check this out: Here's why I believe paper records are not enough
When information is inputted into a computer, there is less room for error than when it is handwritten on offline paper records. Additionally, software typically includes spell check and other features that can help reduce errors.
Because all of your patients' information will be stored in one central location, you and your staff will be able to access it quickly and easily—without having to search through piles of paperwork. Also, optical medical record software. typically includes features such as automated appointment reminders that can help free up staff time so they can focus on other tasks.
When it comes to patient data, security should be your top priority. Legacy systems are often prone to hacking and data breaches, which could put your patients' personal information at risk. Optical medical record software is much more secure, so you can sleep soundly knowing that your patients' records are safe and sound.
One of the biggest advantages of modern software for optical records is that it can simplify just about every aspect of running your shop, especially tracking patients' records. You'll be able to see when they last visited, what services they received, and any pertinent insurance information—all in one convenient place. This will come in handy when trying to schedule appointments or follow up with patients after their visits.
Making informed decisions about a patient's care is easier when you have easy access to their records. When you use software that tracks optical medical records, you can easily pull up a patient's history to see what types of glasses they have worn in the past and whether they have had any problems with them. With this information, you can choose the right glasses for each patient and make sure they're satisfied.
5 Best optometry software
Mobcly
Mobcly is designed by optometrists to manage optical clinics without hardware installation. It's a solution built using Microsoft Azure technology which makes your data safe and secure off-site. With it, you bid goodbye to paper records and have no worries about data getting lost.
DrChrono
DrChrono is a simple-to-use program for optometrists from patient check-in to payment disbursement. Its seamless integration with MacBook, iMac, and iPhone (official Apple Mobility Partner for healthcare) lets you provide mobile healthcare from anywhere at any time.
Weave
Weave is an all-in-one platform that keeps your optical practice connected with every patient. You can remind your patients through real-time text messaging using your own office number about exam reminders, and appointments.
Crystal Practice Management
Crystal Practice Management is an optometry software for making patient care efficient and safe. It lets you securely document eye examination findings avoiding paper charts—that's efficient charting so you have time for other things such as patient care.
Acuity Scheduling
Acuity Scheduling is an online appointment scheduling software where eye clinic customers book an appointment and make a payment. Yes, it's compatible with payment-processing platforms like Squarespace and Stripe. A seamless booking experience for the customer!
Making the Decision: Switching to optical medical record software
If you're thinking about switching to an optical medical record software but are on the fence about it, consider these benefits:
Reduced costs
Improved accuracy
Increased efficiency
Enhanced security
Simplify operations
Improved patient care
As a fellow optometrist, I know you have a lot of important factors to consider when making the decision to switch from paper-based to digital medical records software. We understand that at Mobcly. That's why we've built our web-based optical clinic management software to help you manage your clinic more efficient—anytime and anywhere.
Come join us today in taking your optical business to the next level.