Why Your Optical Business Should Switch to Software as a Service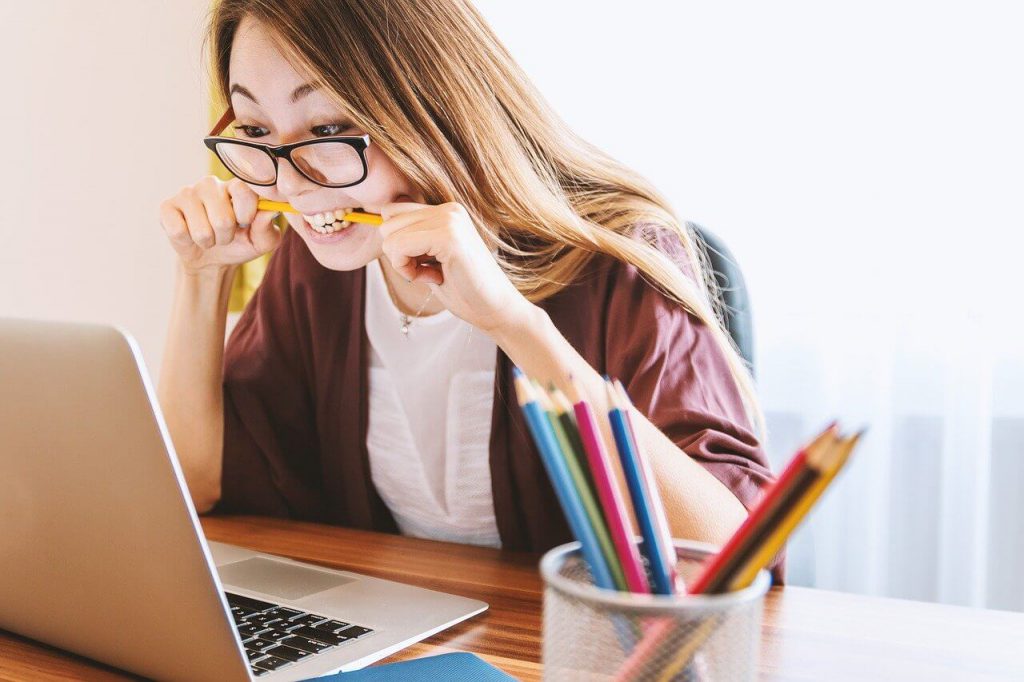 It's 2021.
You're leisurely drinking your cup of coffee while your laptop is open showing your favorite korean drama.
You're streaming. You're heart is racing. It's almost the scene that you've been waiting for.
And boop.
The blue screen of death pops up.
You're stunned for a minute. Wondering what happened. Then you realize your laptop has frozen. You push the power button to turn it on and off.
Same results. Same blue screen of death.
Then you start to feel sweaty. Oh no…
Somehow, some day ago, you might have illegally downloaded your favorite korean drama from some sketchy website or you might have unknowingly clicked on a link that you received in your email.
And because of your actions, your laptop might have unfortunately gotten a virus.
Despite your antivirus system, or lack thereof, your laptop still suffered from a computer virus.
And yes, your files are probably a goner.
These are just one of the many countless scenarios on why business owners like you should invest in cloud-based software as a service (SaaS) instead of legacy softwares.
Why?
Backup and Disaster Recovery
Since, your data lives in the cloud a.k.a remote servers, your data is perfectly protected from any local disasters and crises especially here in the Philippines where storms frequently drop by to say "hi".
You don't have to worry about your laptop getting infected by a virus, being rained on and not working or even stolen.
All your hard work of encoding your patient records and inputting your inventory is safe and sound in the cloud.
Security
According to RapidScale, around 94% of businesses saw their security improve when they moved from legacy systems to the cloud.
That's because, the right SaaS vendor will invest in top of line security solutions with the most updated security standards and the best security controls.
For us at Mobcly, we've invested in Microsoft Azure, an internationally recognized brand with a multilayered and rigorous security protocol and it also has a unique threat intelligence to help identify and protect against rapidly evolving threats.
Your personal data is secured and assured.
No Installation
Beware!!! Some vendors out there install their software and sneakily add additional software that might be harmful to your computer or laptop.
Typically, most business owners aren't that knowledgeable when it comes to software technologies
And a lot of providers out there take advantage of this. Your computer could be quietly mining bitcoin — for someone else.
We recommend caution when it comes to installing anything on your computer. You might think that you're saving cash with a one time installation fee without realizing that you've ended up being a slave to a secret money making scheme.
Mobility
Aside from not having to worry about security issues 24/7, SaaS software allows you to access your data anywhere, anytime using any device.
You don't have to be stuck using one computer or laptop.
Even if you're outside and a client inquires about their personal data, you can easily pull it up using your laptop or even your phone and provide it to them without having to run to your office or tell them that you'll get back to them during office hours.
It's 2021.
And you're comfortably sipping your cup of coffee watching your favorite kdrama.
Boop.
You receive a notification from your optical practice management software that your patient has booked an appointment.
You don't have to worry about losing your important patient data and getting hacked.
You only have to worry about providing the best patient experience to your customers because you've invested in a cost effective software that handles the rest.