Social Media Marketing Tips for Optometrists and Optical Clinics to Attract and Educate Patients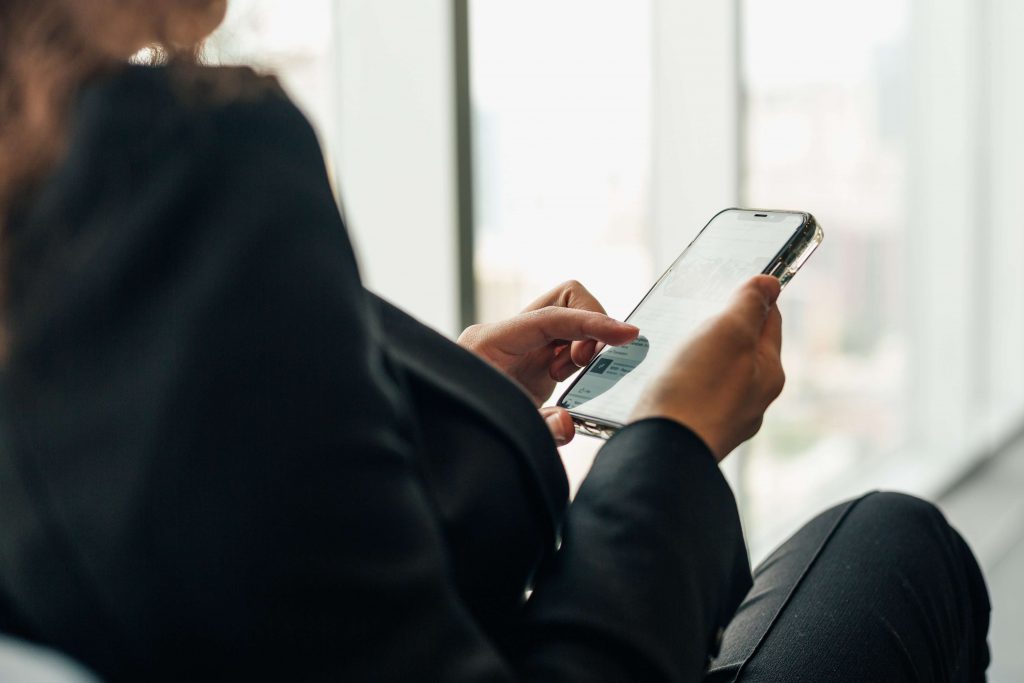 With the recent shift to digital, many optometrists are working their way into different digital platforms.
Trying each platform to see where it fits into their optical business with some winning but most of them struggling to make these social media channels a part of their digital marketing for their optical business.
Welcome to my Social Media Channel
Optometrists are busy and have a long laundry list of things that they need to do to run their optical clinic.
Checking patients, making appointments, sending reminders and follow-ups, managing sales and inventory and more which can all be easily done using optical management software like Mobcly.
One of the core things optometrists need to do is marketing which includes social media marketing.
But with so many social media channels, it can be quite overwhelming and tiresome what platform is best to use for your optometry practice.
Below is a quick rundown of the different social media channels from Hubspot:
Facebook
Users: 1.73 billion daily active users worldwide
Audience: Generation X and millennials
Industry impact: B2C
Best for: Brand awareness; advertising
Best practice for optometrists: Make sure to fill out your business info especially your address as this is a good way to rank on Facebook search when they use Facebook to find local businesses like optical clinics
Twitter
Users: 126 million daily active users worldwide
Audience: Primarily millennials
Industry impact: B2B and B2C
Best for: Public relations; customer service
Best practice for optometrists: Great customer service platform for optical clinics with multiple branches or eyecare brands
Instagram
Users: 1 billion monthly active users
Audience: Primarily millennials
Industry impact: B2C
Best for: Natural-looking media, behind-the-scenes, and user-generated content; advertising
Best practice for optometrists: Before and after pictures of your patients wearing glasses are great user-generated content and does well on Instagram
LinkedIn
Users: 675 million monthly active users worldwide
Audience: Baby boomers, Generation X, and millennials
Industry impact: B2B
Best for: B2B relationships, business development, and employment marketing
Best practice for optometrists: Make sure to optimize your account with your expertise and skills, great platform if you're expanding and looking for optometrists to hire
YouTube
Users: Over 2 billion logged-in monthly users worldwide
Audience: Millennials, closely followed by Generation Z
Industry impact: B2C
Best for: Brand awareness; entertainment, and how-to videos
Best practice for optometrists: Creating educational content about anything that revolves your eyes (how to take care, diseases, etc..) are the best kind of videos that you should be producing
TikTok
Audience: Primarily Generation Z and millennials, growing iin popularity among older millenials
Industry impact: B2C
Best for: Brand awareness; advertising, challenges
Best practice for optometrists: Short videos about your eyes, how to take care etc and fun little challenges relating to your eyes are great content for this platform, sneak peeks into your daily life as an optometrist is also recommended
Pinterest
Users: 367 million monthly active users worldwide
Audience: Primarily older millennials and younger baby boomers
Industry impact: B2C
Best for: Visual advertising; inspiration
Best practice for optometrists: Before and after pictures of your patients wearing glasses, images of your optical clinic
Understandably, the optical industry is kind of hesitant using social media but its effectiveness as a digital marketing tool is definitely worth the time and investment.
According to Dr. Rheza Badon Tabasuares of RSB Optical Clinic, social media provides her practice with a significant advantage. Not only is she able to easily communicate with her patients but also allows her to educate her current patients and prospective patients about eye care and her work as an optometrist.
Unlike before, social media has allowed consumers to be more connected to businesses allowing them to make better decisions when choosing where to give their business to.
As an optical clinic, not only do you need to be careful to protect your brand image but also be smart and strategic with the content you put out.
To avoid getting into social media brouhahas, here are a couple of tips you should consider when using social media to market your optical clinic.
1. Optimize Your Profiles
When setting up your social media profiles, make sure to complete the information that is required and non required. The more information you provide, the easier it is for social media profile to rise up on social media search engines
Make sure to complete your location especially on your Facebook profile. This gives you a better chance at showing up on Facebook search results.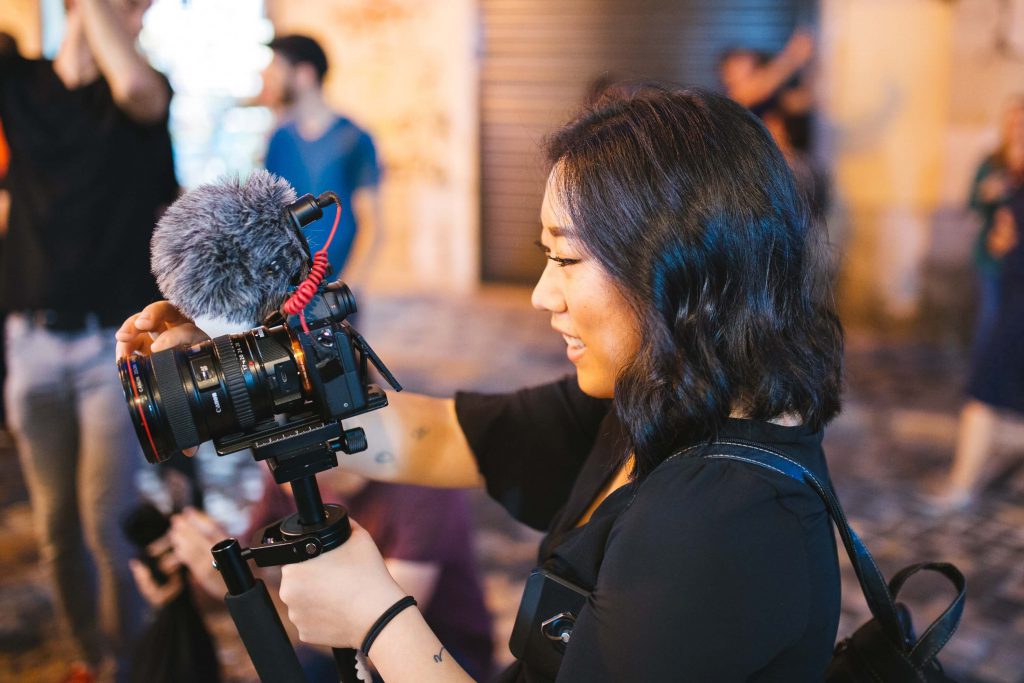 2. Educate Your Customers
As an optometrist, you have an incredible amount of knowledge about the eyes, eye care and eyewear. This kind of information should not be kept private but instead should be shared with your customers.
Videos like these "Is it safe to buy eyeglasses online?" and "Tips and Eye Exercises to Relieve Eye Strain (Computer Vision Syndrome)" from Dr. Biane Abigail Tan-Fule of Maxon Vision Clinic are great examples of educational content that helps your customers take care of their eyes and make better eyewear decisions.
Whether it be Youtube videos or short TikTok snippets, education content like this helps promote your clinic and your practice to your community as well as market yourself as an expert.
3. Behind the Scenes
Aside from educational content that is helpful and informative, you should consider adding behind the scenes content into your social media strategy.
People want to know more about you and your business and one great way of showcasing that is by sharing photos of your staff, behind the scenes look of your optical clinic, sharing your opinions on products and more.
This raw emotional video from Dr. Mears Chavez of Chavez Optical gives you a great insight into who your optometrist is and what they care about. A little bit of vulnerability goes a long way.
"Sharing your experiences with people is fun too. You make honest reviews on certain products so people will have an idea of whether they will buy it or not. You help a lot of people not only in the Philippines but in every part of the world. People value honesty so be honest." says Dr. Chavez.
It humanizes your business and allows customers to have a deeper connection with you and your optical clinic resulting in loyal customers and more referrals.
4. Reviews and Success Stories
For Dr. Mark Soliman Paroli of Soliman Paroli Eyecare, social Media has helped their clinic reach more people than ever before.
"It has acted like a bridge where we are able to relay our different services and expertise, as well as our vision of being the "Trusted Eyecare Provider" by showcasing our continuous commitment to upgrading our practice and only giving the highest quality of lens brands possible."
Showcasing your optical clinic's success stories and reviews are a great way to establish trust expertise. A before and after look. Testimonials from happy customers and certifications definitely helps customer's purchasing decision.
5. Don't Forget To Sell
Probably one of the most important posts you need to do is promoting your optical clinic products.
"Don't hesitate to highlight a certain product's important feature," says Dr. Chavez. "A simple feature of a certain product can also boost your sales."
For people who use their laptops almost 24 hours a day, you can highlight a glasses' ability to help reduce the strain in your eyes even if you've been using your computer for the whole day.
6. Ask Your Patients
Don't forget to ask your patients what they want to know. Your patients probably have a lot of questions for you and they're probably just shy to ask them fearing that they might sound like a fool.
Asking them for their feedback or if there's something in their mind when it comes to their eyes will not only help you learn more about their problems and needs but also develop a deeper personal rapport with your patients.
Dr. Caroline Perez Andrade from Eyefix Optical says "I am not selling directly, I am more focused on awareness or educating the public."
The more information you provide your patients about how to take good care of their eyes, the more likely they would continue to be loyal to you and refer their friends and family.
Want to learn more how to grow your optical clinic using social media strategies? Join our exclusive Facebook group right here.