How Optometrists Can Build Online Presence and Establish Authority With Social Media?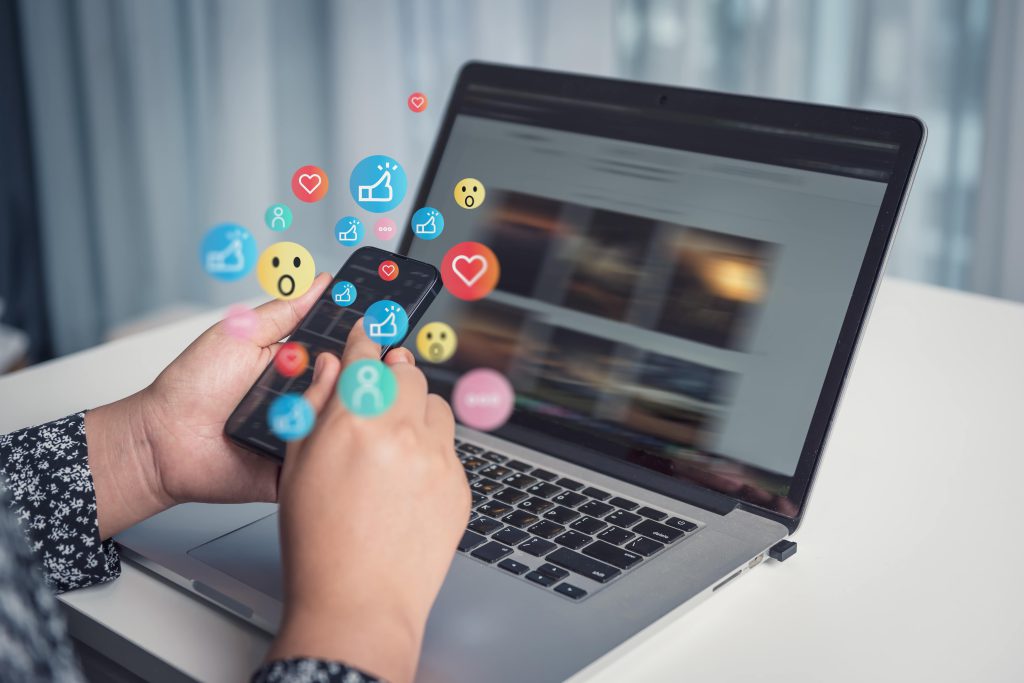 I know you know…
Not having an online presence can be a death sentence for businesses.😳 And the sad reality is that most optometrists have a hard time getting found online—let alone getting a social following.
But will that overcome you? Make sure you check out these findings first.
81% of shoppers do online research before they buy.
47% of buyers check out 3-5 pieces of online content before making a buying decision.
72% of local searchers really visited a nearby store.
So are you up for the challenge?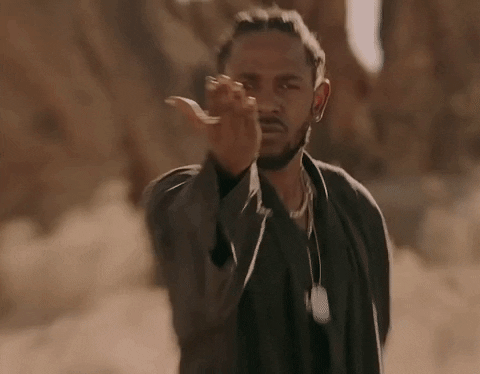 Great! 'Coz for today, we're going to dive into how optometrists can build an online presence and thus authority in the field of optometry. But note that we'll focus on social media presence here. It'll not be fair for those of you with no website yet.
Shall we get started? Then read on.
What is the meaning of online presence for optometrists?
When we say to build an online presence, it generally refers to a business being visible and accessible on the internet. It may mean having a website, social media accounts, or being included in directory listings.
And optometrists may start by being active on social media. Having a social media presence also contributes to building authority and establishing your professional reputation—representing yourself and building a recognizable brand.
But why is building an online presence important?
Let's move forward right away. Optometrists' social media presence is important for several reasons and here are some:
It increases online visibility.
Obviously, social media makes optometrists more visible online. In this age where more people find local businesses through online searches—it's very important that your clinic has a strong online presence on social media sites such as Facebook and Instagram. You can show that you're active and post regularly about your services (and promotions🤭) so that your name/brand stays visible.
It strengthens relationships with patients
Aside from online visibility, posting relevant information such as tips on eye health or even choosing eyeglasses can be useful for patients—especially those looking for advice on these specific topics—and a way to strengthen your relationships with them. Social media keeps you connected and engaged with your existing patients.
It lets you reach new customers
Personally, I think one of the biggest advantages of having an active social media presence is being able to reach people who may not have heard of your business before yet. You know it, social media connections are no joke. Your potential customers include both people within your community and those outside who may need optical services elsewhere.
It gives you a top-of-mind status
Yes, when you build an online presence, it also allows you to stay top-of-mind with your current and potential customers. This is important since most people tend to research before they buy—statistic 1 in our intro just proved it. 😊Truth is, if some people don't recognize your brand right away, they may forget about it altogether. You'll be more likely to be remembered when people are ready to buy if you touch your social media channels often.

It's a way to show off your brand
Not to brag, of course, but you can actually use your online presence to highlight a strong profile on social media including awards, special recognition, and certificates. It doesn't stop there, you can also include positive patient reviews and testimonials from satisfied customers.
It doubles as 24/7 customer support
Having an active online presence on social media can also help you provide better customer service and support. If someone has a question or concern about their visit to your clinic, they now have the ability to contact you directly through social media platforms instead of having to call or email your office directly—making it easier for them to receive quick and efficient responses to their questions.
So, how can you establish yourself online with social media?
Here's what you can do to build a professional online presence and effectively establish yourself through social media.
Choose the optimal platforms for you
To build an online presence, the first step is to decide which social media platforms you want to focus on. Facebook, Instagram, Twitter, and LinkedIn are a few of the options out there. Think carefully about which one will benefit your business. Consider your target audience and what kind of content they would like. So, select the platforms that work for you and start creating content that's tailored to them.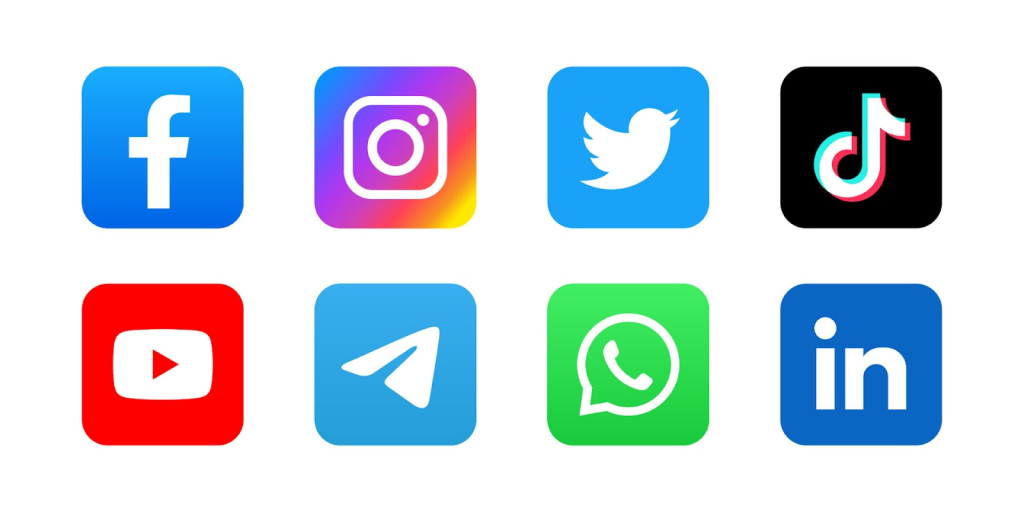 Produce meaningful content
Now that you've set up your account/s, create engaging content. Consider posting helpful advice such as eye health tips or product discounts. You can also use videos or images to showcase new products or services offered at your clinic. Try to keep the content fun and lighthearted—this will help create a positive brand image and make people more likely to follow you on social media.

But if you think work is just too much with your physical practice or struggling with content ideas for your optical clinic—don't give up your social media presence just yet. You can reach us through our email to check our Social Media Packages for optical clinics. 😉
Communicate with your audience
If I may dare say, creating great content is only half the battle. Once your content is published, it's important to engage with your audience to communicate and foster relationships. Say your post talks about eye care tips—make sure you're responding promptly to messages and comments from your followers. This shows that you care about their feedback and value their opinions.
Get in touch with other optometrists & join communities
Social media isn't just a great tool for connecting with patients—it can also be used to connect with other optometrists in your area or even around the world. Joining communities is another way to build an online presence and stay up-to-date on industry trends. This can help give you an edge to learn both best practices and mistakes from other professionals in the field.
You can join our exclusive Facebook group dedicated to optometrists and aspiring optometrists looking to embrace digital transformation.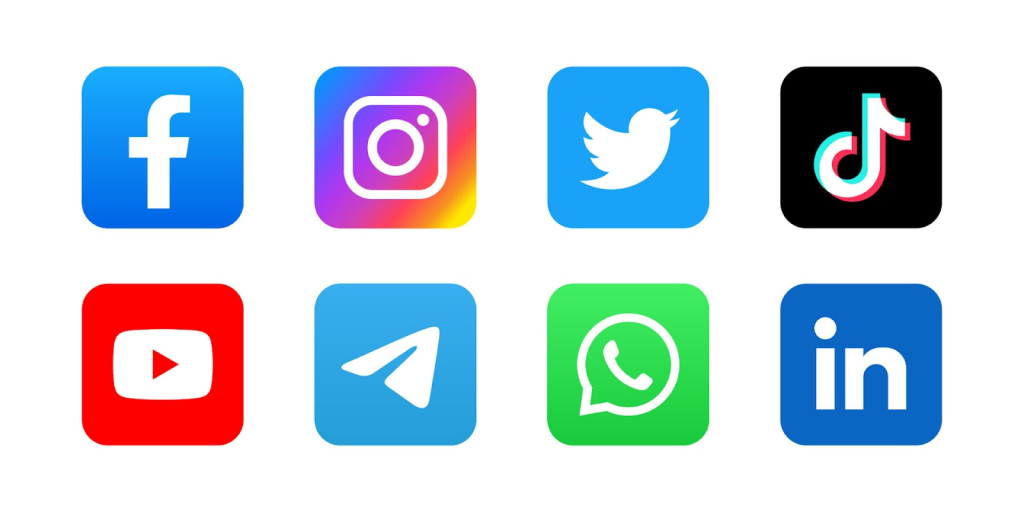 Let your optical clinic practices create a buzz
Social media presence provides optometrists with a platform to showcase their services. When your optical clinic is so efficient and has great experience in catering to patients' needs, some of them may rave about you on their own social media accounts. And their own followers may check you out from all this buzz—it's the best way to create an online presence that gets people talking about your business.

A Hubspot report says 71% of consumers are more likely to buy if they get a recommendation on social media.
And when it comes to optical clinic management, Mobcly may just be perfect for you. From scheduling online appointments and electronic patient records to your regular inventories—you're sure to run your optical clinics as organized as possible.
Employ social media optimization
That's right! You also leverage SEO (search engine optimization) efforts to social media. It certainly helps build an online presence for optical clinics to understand how social media algorithms and search engine optimization work. This way, optometrists can target how they want to be searched.
Leverage online presence and get noticed
If you want to build an online presence and thus establish authority, social media is a great place to start. With the majority of people aka potential patients using the internet to find optical services, it's important your brand is recognized as an authority, and your audience trusts you.
And one of your best bets is through social media channels.
Remember how we said your clinic's practice could help you build a professional online presence? If you're interested in learning more about how Mobcly, we'd love to chat. Get a free demo of our platform so you can see all the features we have—reach out now. 😊